Partners with Sassier Zanmi Sasye: Engendering Hope, Creating Opportunity and Improving Lives in Haiti.
Partners With Sassier Blog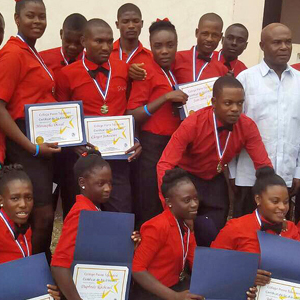 Matthew Can't Defeat Us! Graduation Day in Sassier What a celebration for the 24 graduates of College Pierre Toussaint! Wish you could have been there. It would have been easy for the twenty four 13th Graders at College Pierre Toussaint to quit this past year-but they...