Partners with Sassier Zanmi Sasye: Engendering Hope, Creating Opportunity and Improving Lives in Haiti.
Partners With Sassier Blog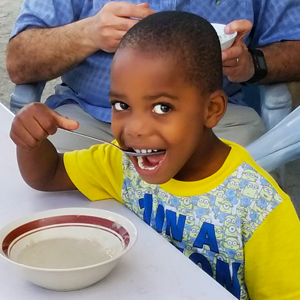 Dedicated teachers throughout Haiti will tell you that one of their greatest challenges is students who come to school hungry. Younger children begin crying by 10 AM, asking for bread or other food. The eyes of older students glaze over about Noon, a...