Update: Restoring Agriculture After Hurricane Matthew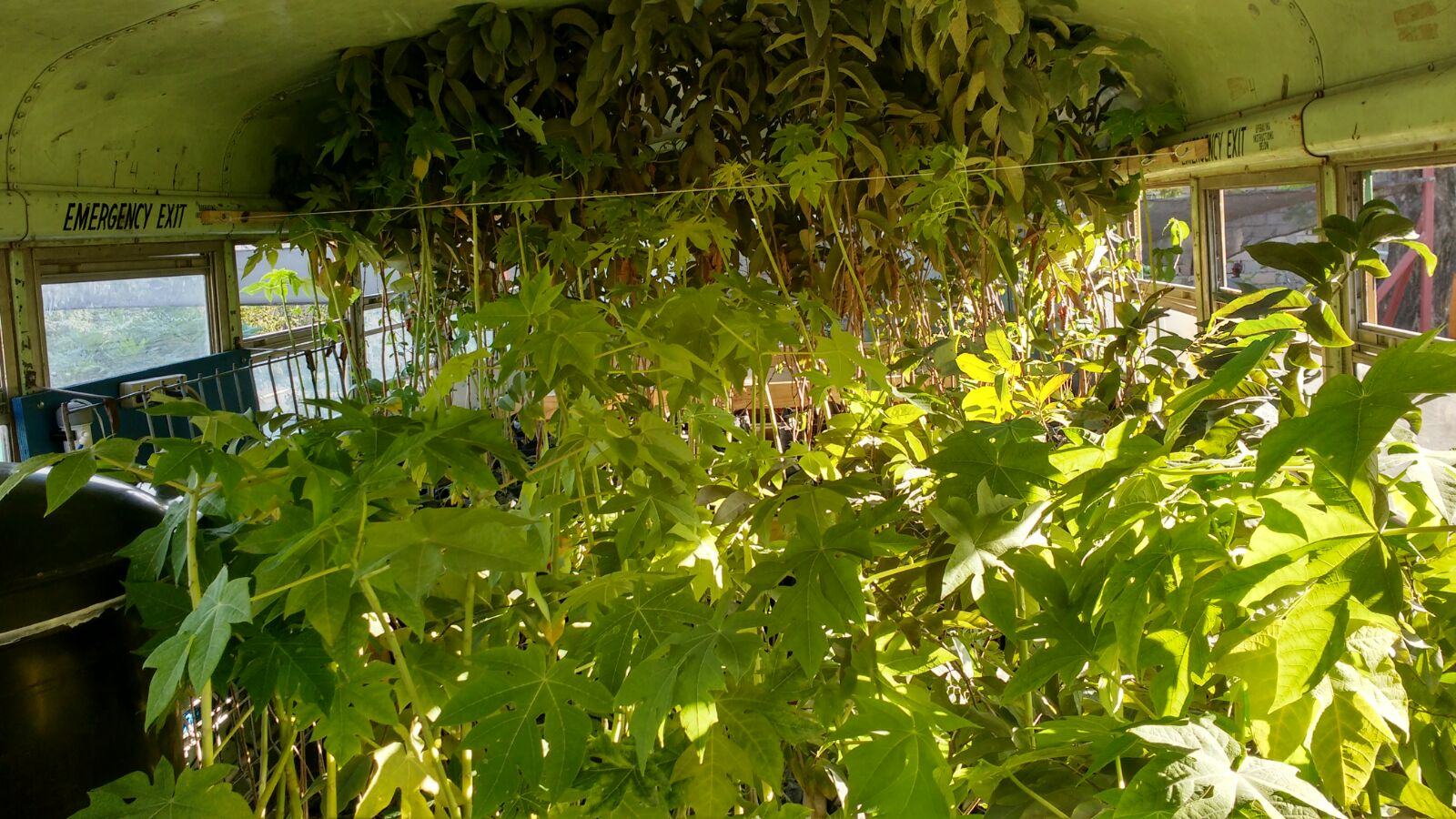 How Many Trees Can You Get on a Bus?
"How many Haitians can you fit on a bus?" "Always one more!"
Our friends at Trees That Feed Foundation (TTFF) provided our partner organization in Haiti with another 800+ trees to replace those destroyed in October.
Our Challenge: How to move the trees from Port au Prince across Haiti to the nursery near Sassier! The Solution: Put them on the bus, of course!!
Our colleague Ruth Portnoff and her friends at Sakala removed the seats from their bus and custom-fitted a two tier shelving system-tall trees on the top, short trees on the bottom. Sheltered from the wind and weather, the trees made their way to their new home with no damage.
Below are some pictures of the trees on the bus ready for their ride to their new homes in the Sassier area!  Big shout-outs to Trees That Feed, Ruth and our friends at Sakala!!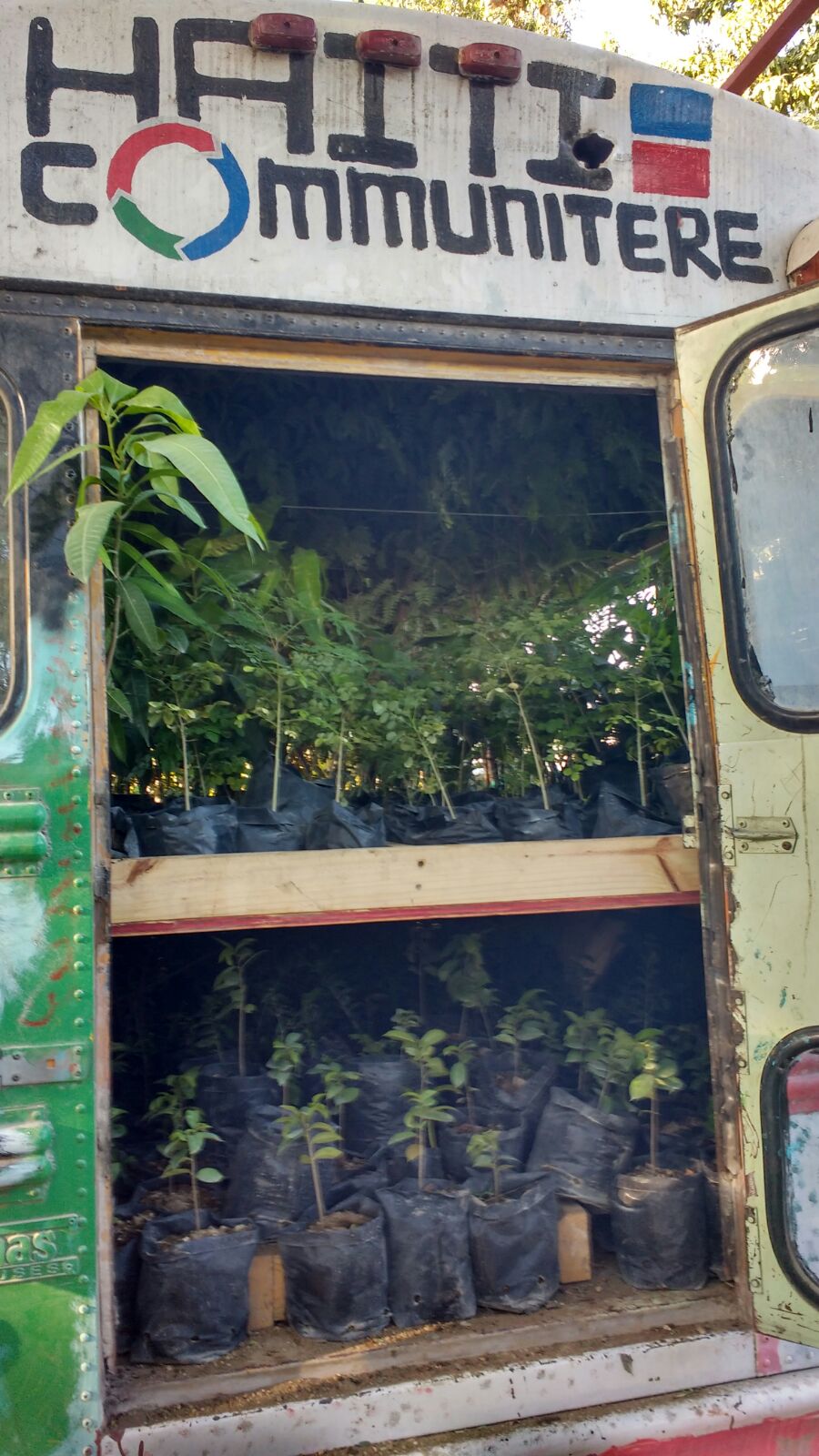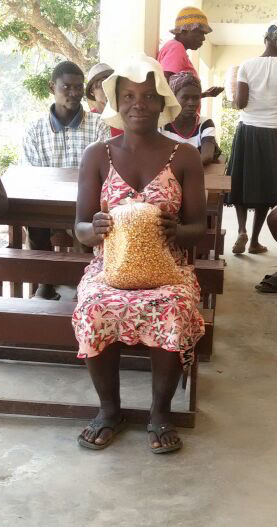 200+ Farmers Receive Seeds and Training
Hurricane Matthew destroyed the fall plantings, so there was no harvest in January.  Relief supplies have kept food shortages to a minimum, but they will not last. So, a significant portion of our Agriculture Program's focus is on providing seeds and training to farmers in Sassier and the neighboring communities.  Working with the local parishes, our Agriculture team identified over 200 farmers to participate in the program.  Over the past four weeks, the farmers have received seeds for the Spring planting, along with training to improve their farming techniques and crop yields.
In addition, 50 senior high school students will also participate in an agronomy training program after school that will include development of crops that can be used in the School Lunch program. Our Agriculture team will continue to work with the farmers over the growing season to improve the yields and to develop grain storage opportunities.  We pray for good weather and a bountiful harvest in June, so that everyone has enough food for the summer and fall. Finally, our Agriculture team has recently launched initiatives to provide farm animals, develop orchards, and provide farm tools to farmers.